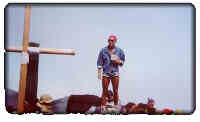 Arthur Hollands
Born 1951 in Nishinari, Osaka, Japan.
His father was an American ex-US marine, his mother is Japanese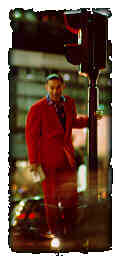 Arthur went to USA when he was 20, where he became the national champion at an all American wrestling tournament, won a silver medal at a Pan American championship, and came third at a national Judo championship.
Arthur was baptized at 23, became a pastor and returned to Japan in 1982 for evangelism.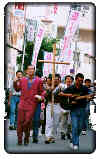 He is currently an evangelist with Campus Crusade for Christ Japan. Arthur is known for his street side preaching in Shinjuku, the heart of Tokyo; An evangelistic crusade from the northern tip to the southern tip of Japan carrying a life size cross; and for his preaching work with "Mission Barabbas" an Christian team of ex-Yakuza (Japanese gangsters) men.
Arthur was the official chaplain at the athlete village at the 1988 Seoul Olympics.
Arthur is out on the road 300 days, 400 times a year telling people about the love of God.
God loves you!